The best hotel offers in Porto Santa Margherita near Caorle.
If you are a lover of boats and of nautical sports and you are looking for the best economic proposal hotels in Porto Santa Margherita meet your needs. 2, 3 and 4 stars hotels guarantee quality services for your holiday in Caorle.
Contact the hotel for more information and book the holiday on the Adriatic Sea.
Here are the right solution!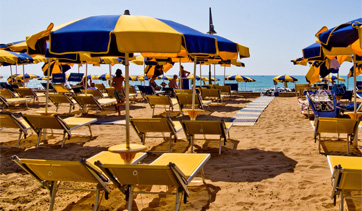 This location provides excellent facilities for families with children. There are hotels in Porto Santa Margherita near the beach and the harbor, the main point of attraction of this town on the sea.
In fact, who is fond of boats, may directly contact the Centro Nautico Marina 4 to ask for more detailed information for the rental or the purchase of new or used boats.
The seafront hotel with swimming pool near Caorle represent the right proposal to enjoy the rest and to relax during the summer holidays. It is included the beach place reserved with sun umbrella and deck chairs, cabins and showers, in addition to the use of the swimming pool for adults and children.
In the private garden of the 3 or 4 stars hotels is often present a game area to offer children the right and safe space for their fun. For the treatment of half board or full board, the restaurant in the hotel proposes every day delicious food ready to satisfy any customer.
Early booking offers or last minute hotel with swimming pool offers in Caorle Porto Santa Margherita with real discounted prices are available, and the contact with the hotel structure is direct, without intermediaries.
Please contact the hotel near Caorle that meets your needs. Take advantage of the economical hotel with swimming pool facing the sea or close to the beach offers, and book your holiday at the sea.